Welcome to the City's Police Department
Emergency - Contact 911
Non-Emergency number for central dispatch: (989) 224-6792
---
A Message from the Chief of Police, David Kirk:
The St. Johns Police Department would like to thank you for taking the time to visit our website. As a department, we make it a practice to post items of interest on our site in hopes of enhancing communications and information sharing between our agency and the public we take pride in serving.
Whether you are a resident, employed somewhere in the city or simply here to patronize one of our great local businesses it becomes quickly apparent that St. Johns has a shared community wide commitment to make and keep our city a great place to be.
The efforts of the men and women of our department in partnership with our residents have established St. Johns as one of the safest communities in Michigan. It is one of our primary objectives to ensure that the time you spend here in our city, however extensive or brief, is safe and fully enjoyable.
As part of our commitment to be continually improving our services, we welcome any comments, suggestions or questions you may have regarding our agency.
Please remember that we as the St. Johns Police Department are here for you, our community whenever needed. As our motto indicates we are forever "Ready to Protect, Proud to Serve".
Police Department Motto:
"Ready to Protect, Proud to Serve"
Mission Statement:
Commit to having each member of our department utilize the full potential of their knowledge, skills and abilities in order to provide protection, justice and service to all those entrusted to our care.
Disclaimer:
The City of St. Johns Police Department is providing the information on this Website as a public service. Although all information on this site is expected to be accurate, complete and timely, the City does not guarantee the accuracy of the information. While very effort has been made to ensure the accuracy and completeness of the information provided on this Website, the City makes no warranties, expressed or implied, regarding the errors or omissions and assumes no liability or responsibility for improper or incorrect information or data described and/or contained within this Website. This data and information are not legal documents and are not intended to be used as such.
Police Department Slide Show
Contact Us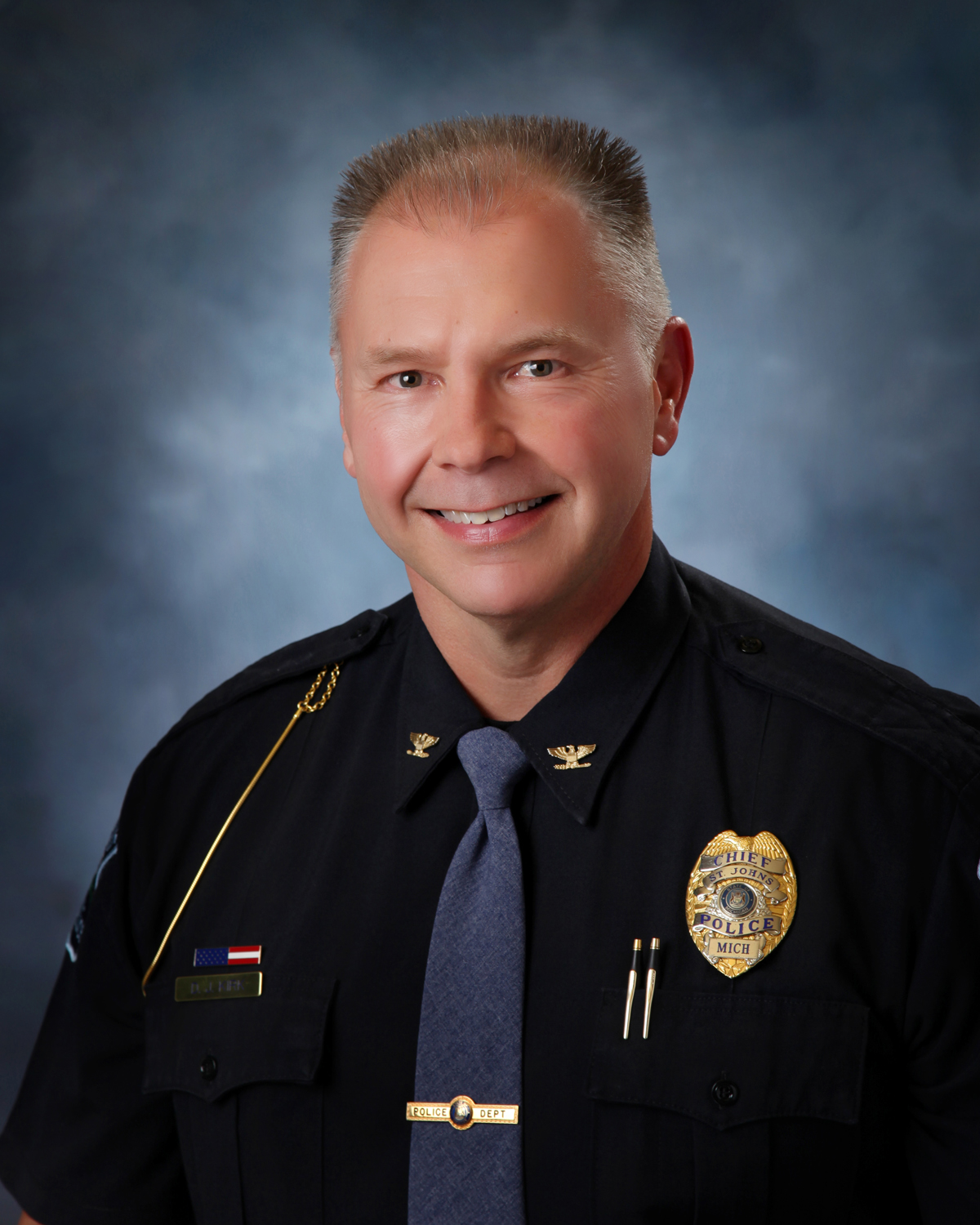 Phone: (989) 224-6721

Fax: (989) 224-2320

Hours:

M -F 8:00 a.m. - 4:00 p.m.
Sat., Sun., & Holidays: Closed
Officers are available 24/7 - 365 days a year by calling 911
More Information
Find content and services related to this page.