Yard Waste Brown Bag Collection
Collection Schedule for Brown Bagged Yard Waste:
Monday - South of M - 21 & West of US-27
Tuesday - North of M - 21 & East of US-27
Yard waste, including grass clippings, yard and garden vegetation, small sticks and leaves must be put in biodegradable paper yard waste bags. Only biodegradable paper yard waste bags will be collected. Plastic bags will not be collected.
Debris raked into piles in the street will not be picked up and blocks the flow of water into the storm sewers. All yard waste should be properly bagged for collection and must not be overfilled.
The City will not pick up any stumps, logs, construction debris, concrete, rocks, stones or animal waste.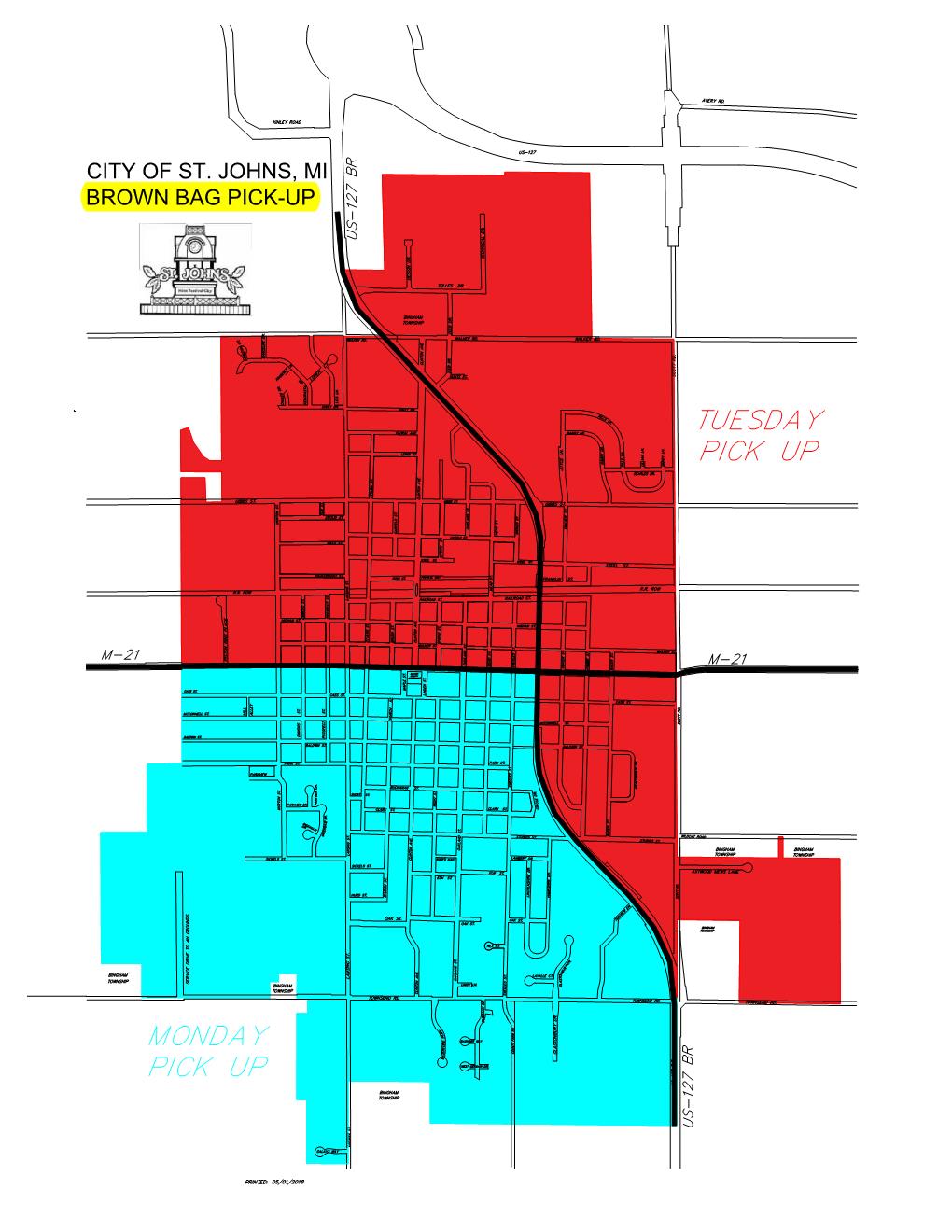 More Information
Find content and services related to this page.